Oct
23
Relic of St. John Paul II Up for Public Veneration at Lakeshore Pampanga
A special mass was held at the eponymous Chapel at Lakeshore Pampanga to welcome the first-class relic of St. John Paul II. The reliquary will be laid next to the image of the Saint.
Headed by Pope Francis, St. John Paul II, born Karol Józef Wojtyła, was canonized together with Pope John XXIII on April 27, 2014, in St. Peter's Square at the Vatican and around 150 Cardinals, 700 Bishops, and 800,000 Pilgrims flocked to witness the historical event. At the climax of the service, Pope Francis said in Latin: "We declare and define Blessed John XXIII and John Paul II to be saints and we enroll them among the saints, decreeing that they are to be venerated as such by the whole Church."
Pope Francis paid tribute to the two new saints as "priests, bishops, and popes of the 20th Century".
"They lived through the tragic events of that century, but they were not overwhelmed by them. For them, God was more powerful," he said.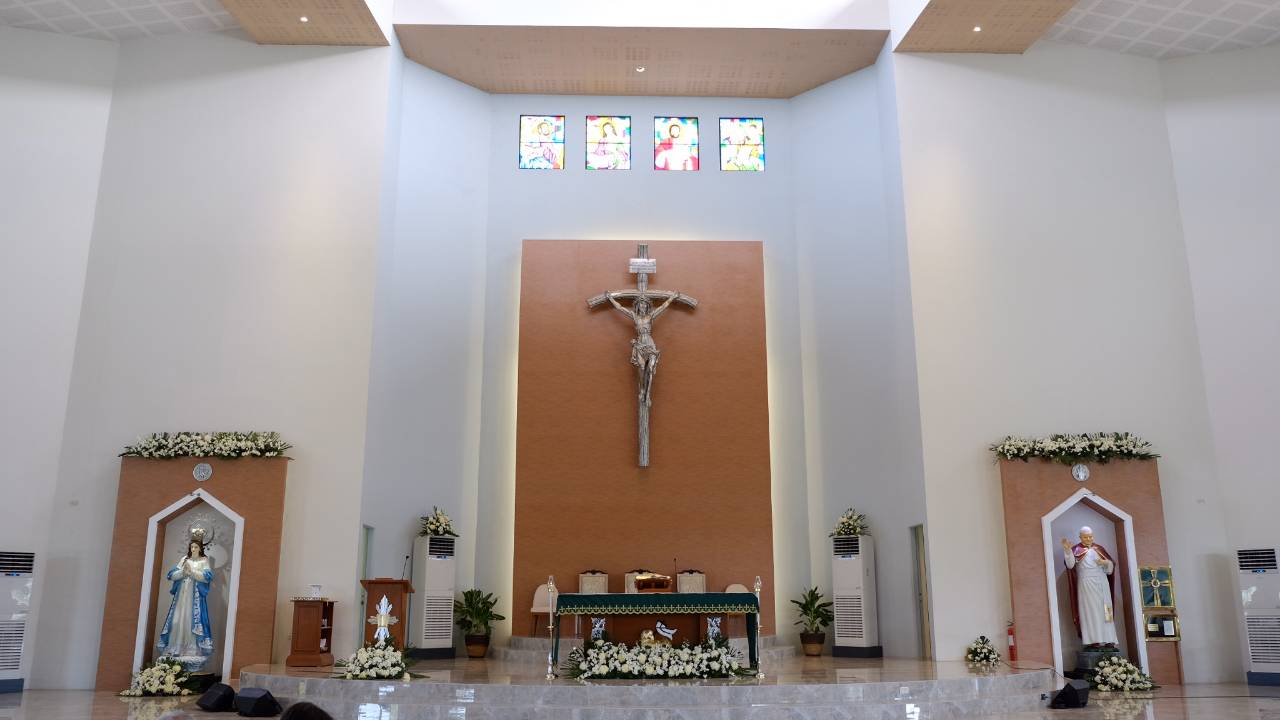 The altar of St. John Paul II Chapel at Lakeshore Pampanga. On the right, is the image of St. John Paul II and the reliquary.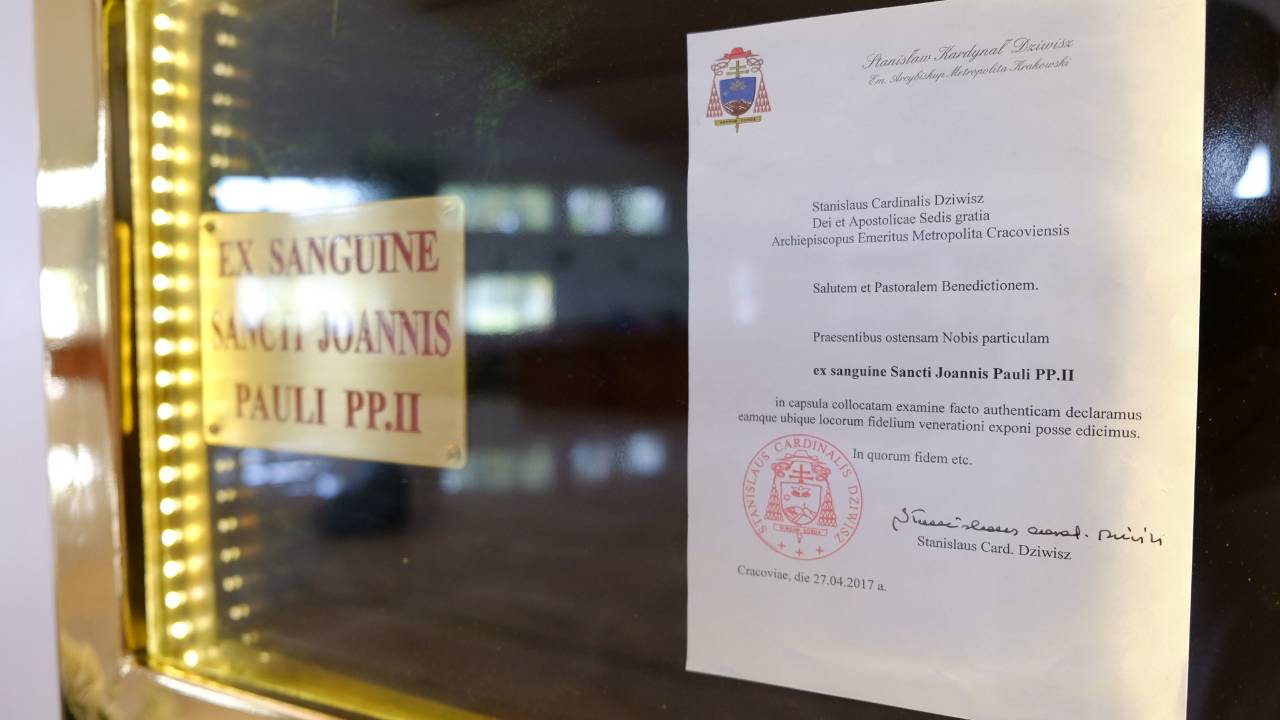 Certificate of authenticity.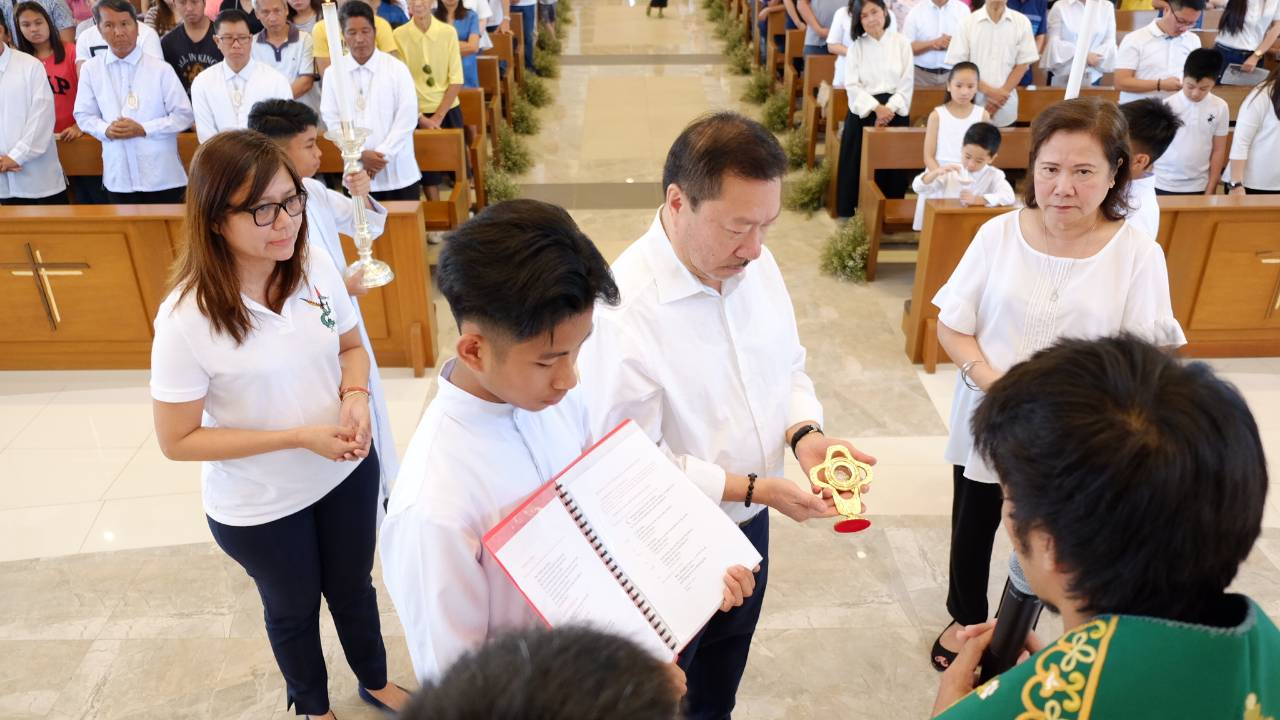 Nestor Mangio, alongside wife, Marionette, cradles the relic.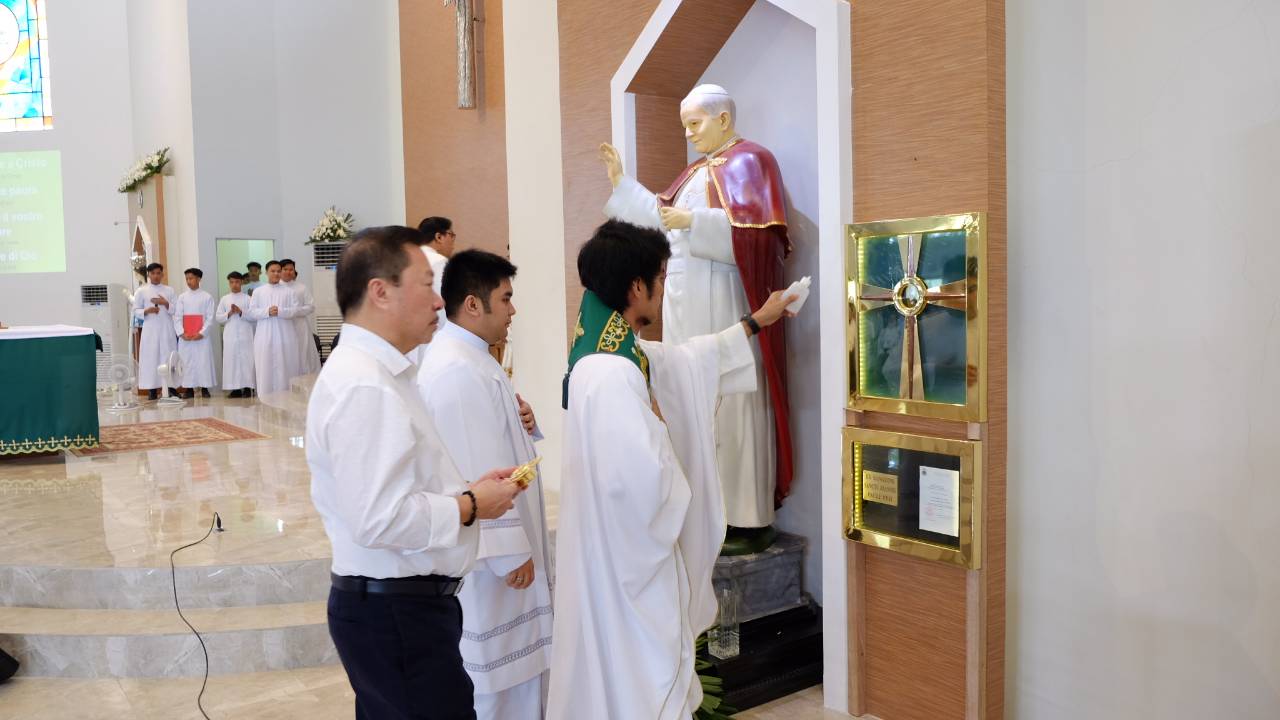 Blessing of the reliquary.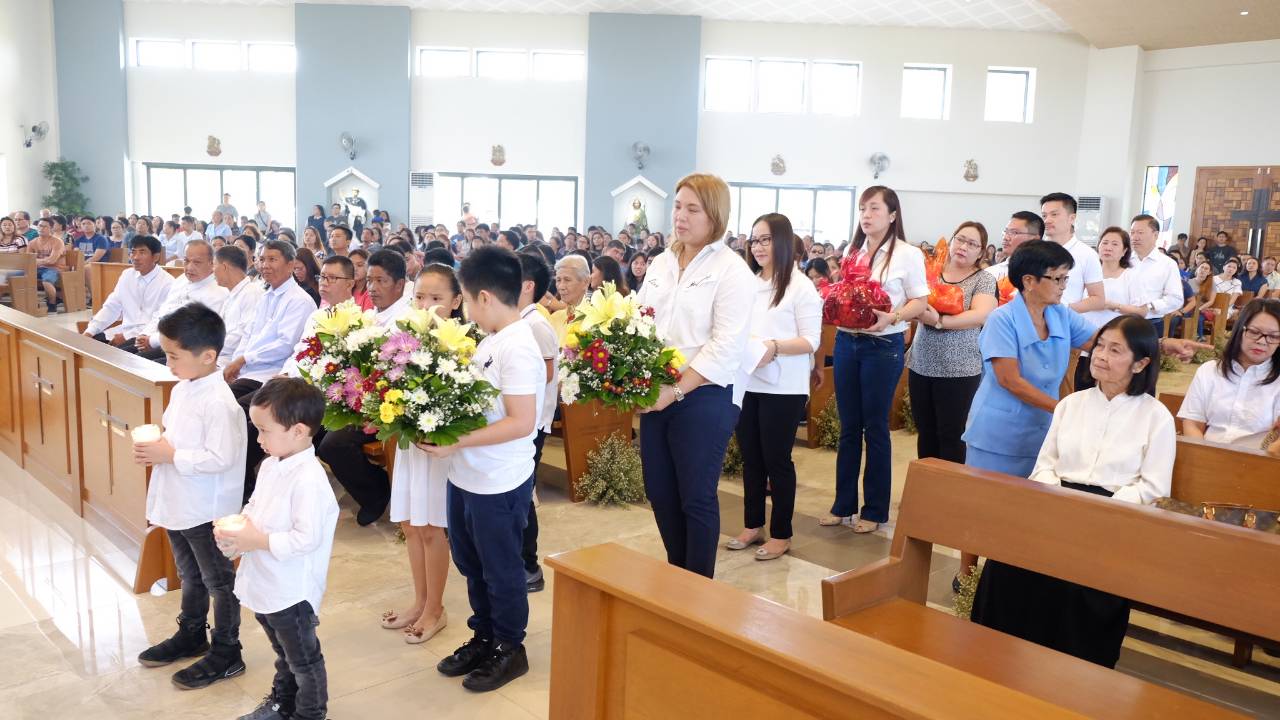 A flock of devotees came to witness the relic.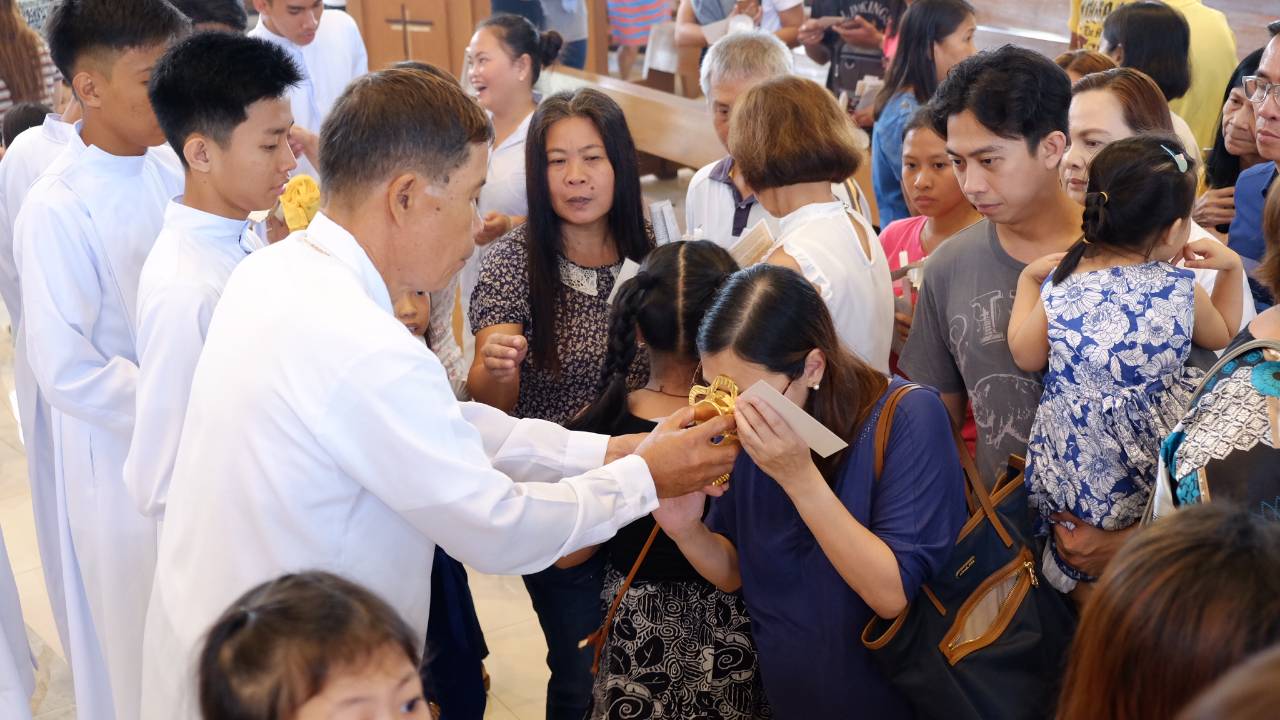 A devotee venerates the relic.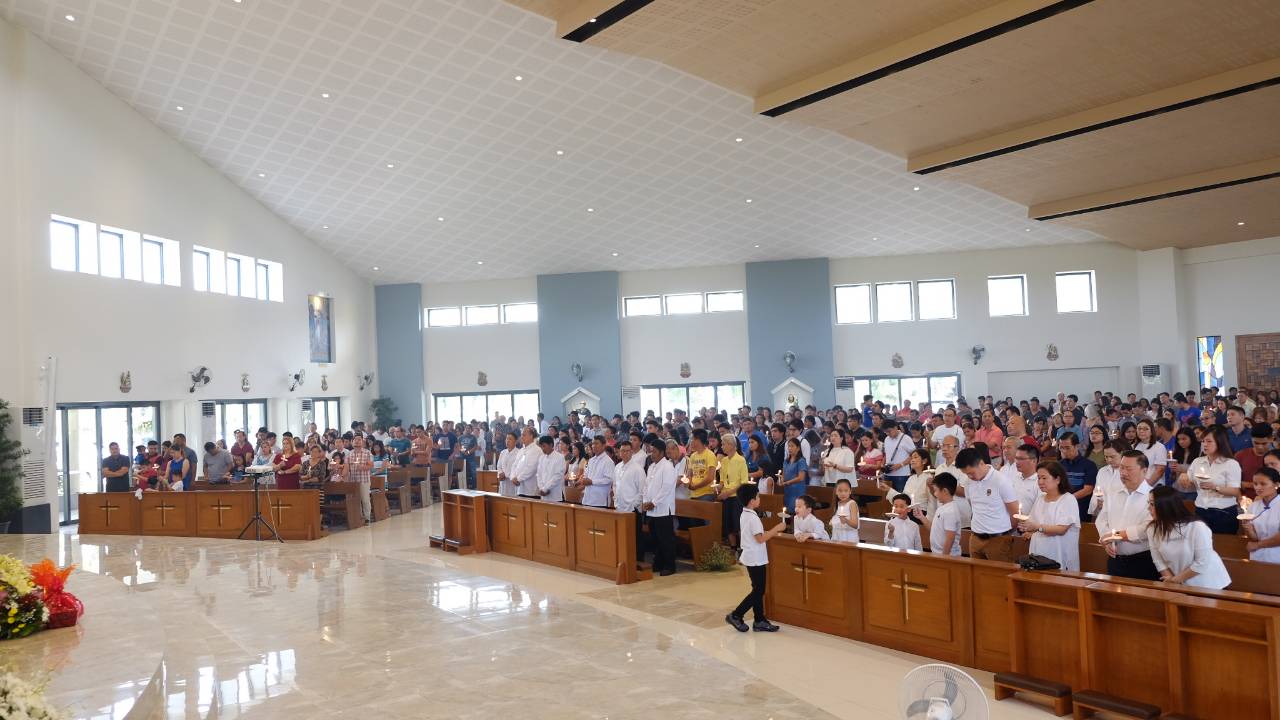 For more info about the chapel, visiting hours and location, please visit:
http://lakeshore.com.ph/product/the-lakeshore-chapel/